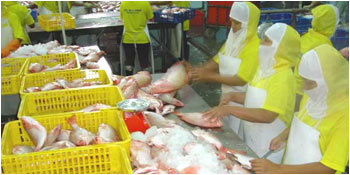 PT. Sukses Lautan Indonesia (Sulindo) is a frozen seafood processor and exporter. Today we provide many kinds of frozen seafood, e.g. red snapper, grouper, baramundi, etc. Red snapper is one of the most popular of all white fish, and Indonesia is one of the top red snapper harvesting countries
Sulindo is one of the most integrated fishery companies in Indonesia, which handles entire work, from fish catching using our own fishing boats, fish processing using our own plant, ice block making, packing in cold storage, and delivering to consumers.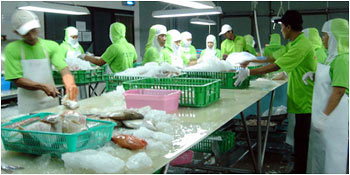 Sulindo already approved and implemented the HACCP's standard for frozen seafood processing plant and also have our own EU number for exporting to Europe countries.
As we establish our own frozen seafood processing plant and cold storage, we expand our business in several fishery related areas, like shop, workshop, fishing boats, ice plant, and fish processing service.